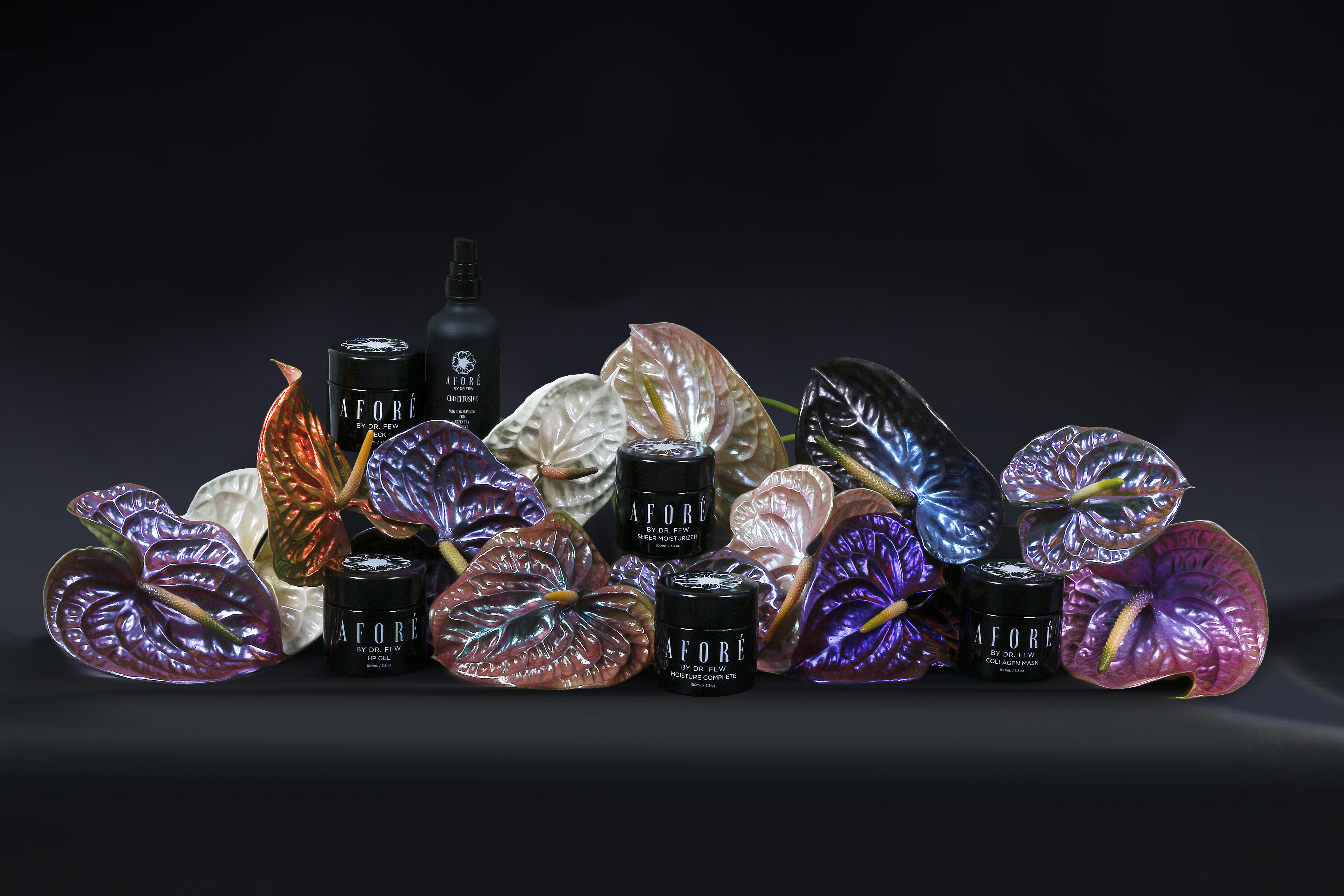 The Beginning
AFORÉ is the beginning of a new approach to beauty and skin care. Literally translated to "Beginning" or "Before," Aforé aims to restore and maintain your skin in a state of before—before sun damage, before exposure to pollution, and before signs of aging. Using Dr. Julius Few's innovative Four-Dimensional Beauty approach, Aforé condenses the best in clinically-validated, proven formulas into simple skin care regimens. Formulated, tested, and prescribed by Dr. Julius Few, Aforé is ultimately designed to deliver natural beauty to every skin type. From first impression to everyday interaction, Aforé makes natural beauty your beginning.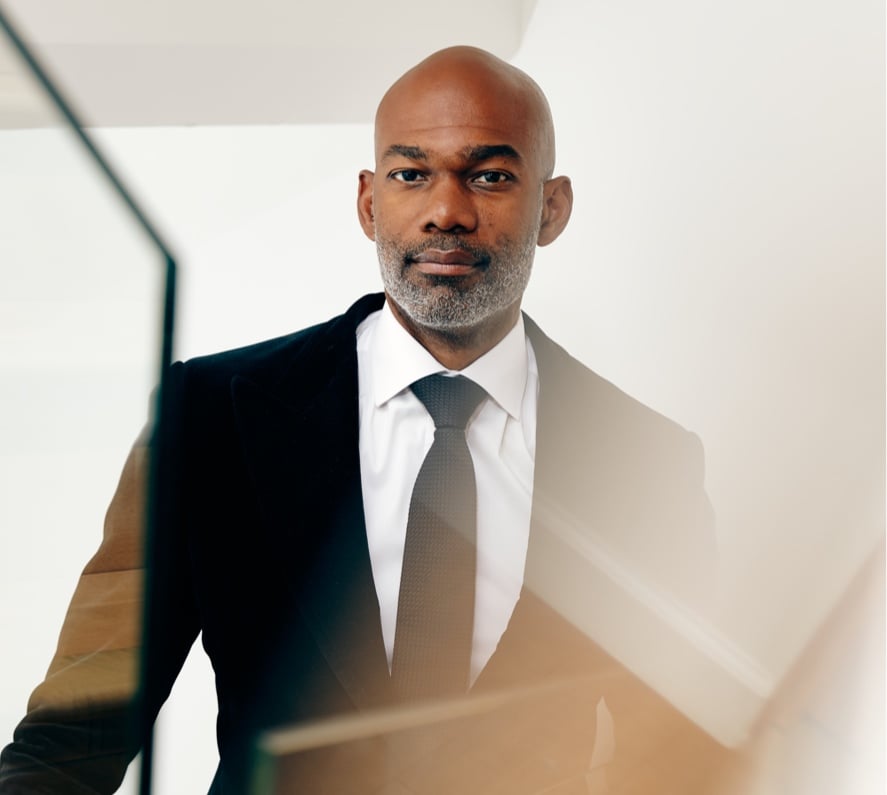 Founder
Dr. Julius Few
Dr. Julius Few is the architect of the Continuum of Beauty™, a lifelong aesthetic approach to achieving natural-looking results by strategically blending cutting-edge surgical and non-surgical treatments. Dr. Few is recognized internationally for his surgical prowess and skincare innovations, including his Stackable Treatment™ technique. He is a proven leader and objective voice committed to aesthetic research and excellence, and is regularly called upon by regulatory agencies, professional associations, and international study bodies to share his expertise and speak on his knowledge and practice of surgical techniques and skin care innovations, all over the world. He regularly performs and films HD educational surgical videos in an accredited surgicenter for professional education and consumer news distribution.
Dr. Few in the Media
Dr. Few's commentary and interviews have appeared in broadcast venues and publications including CBS NEWS, Black Enterprise, ABC News, NBC, Health Magazine, The Chicago Sun Times, The Chicago Tribune, WEB MD, Washingtonian Magazine, Nippon TV, CNN, The Wall Street Journal and Crain's Business, on topics ranging from injectables and less invasive cosmetic procedures to scarring and ethnic skin. He has also been sourced to advise on possible plastic surgery to the changed appearances of notable figures such as Saddam Hussein and Osama Bin Laden.
Credentials & Associations
Dr. Few received his medical degree from the University of Chicago Pritzker School of Medicine and completed his residency in General Surgery at the University of Michigan Medical Center, followed by plastic surgery training at Northwestern University. In addition, Dr. Few received special facial and eye cosmetic training in Honolulu, New York, and Atlanta.
Dr. Few serves as a Clinical Associate for the Division of Plastic Surgery at the University of Chicago and Director of the Cosmetic rotation. In addition, Dr. Few is a past president of the Illinois Society of Plastic Surgeons.
Currently, Dr. Few serves on the Board of Directors and is Commissioner of Cosmetic Medicine for the American Society for Aesthetic Plastic Surgery. He is on the editorial team for New Beauty Magazine, Board of Directors for the Illinois Society of Plastic Surgeons, an advisor for ABC National News and serves on the Board of Directors for Youth Guidance.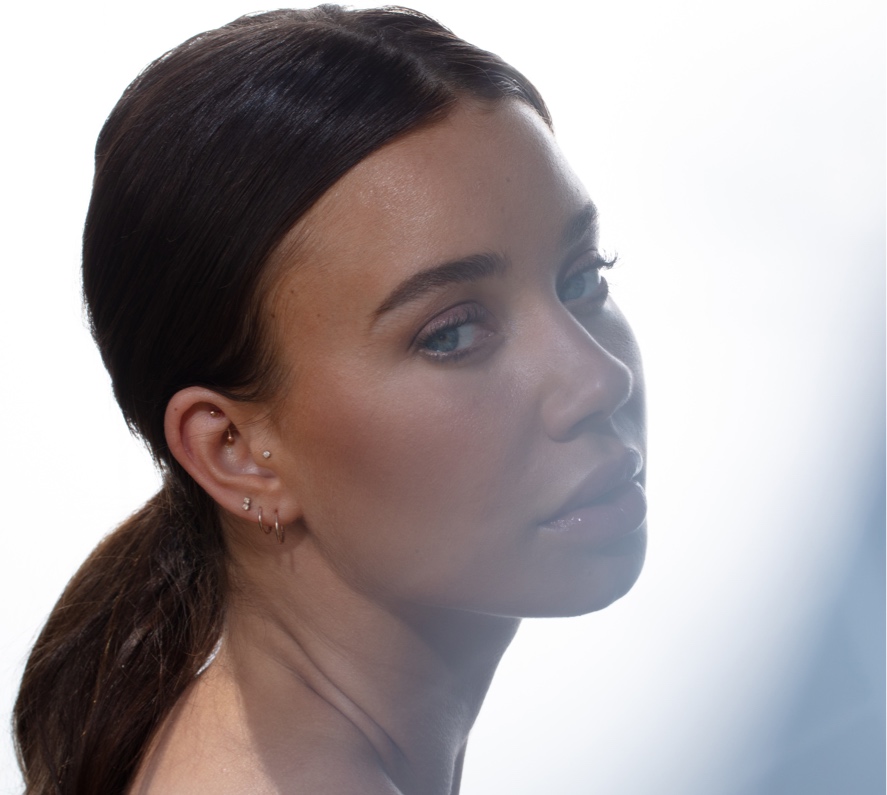 Every Moment
Four-Dimensional Beauty:
Beauty is not occasional. In every moment of every day, we communicate our beauty through subtle facial movements. It's the reason someone might look "overdone" or unnatural in person, but stunning in a photograph. We instinctively are attracted to what appears natural, and we can only see this when we experience natural interaction. Dr. Julius Few describes this approach as the Four-Dimensional Beauty approach.
Taking every moment into account, the Four-Dimensional Beauty approach emphasizes every facet of what makes skin beautiful. Dr. Julius Few developed products that restore, protect, and preserve the skin's health and beauty. These tested, clinically-validated products are the basis of AFORÉ, and are designed to enhance your skin in every moment.